MEET OUR 25+ EXPERTS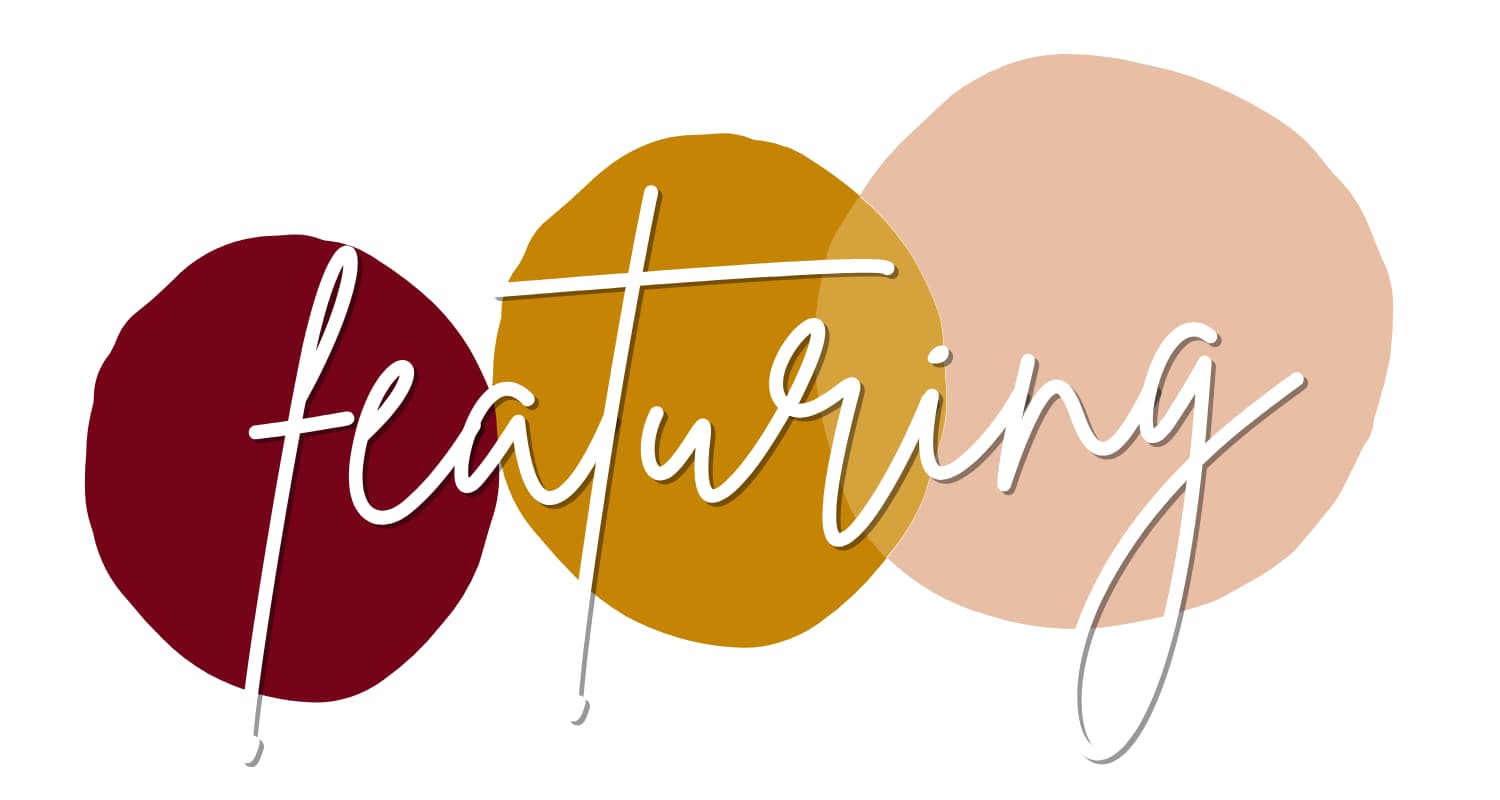 Yadsia Iglesias
Designer & Ads Expert, Online Template Shop
Boost Sales with Low-Cost Facebook & IG Ads
Learn exactly which campaign will help you grow your list for under $5 per day. Yadsia will teach you how to set up the campaign (from start to finish) and how to find a winning audience. No funnel? No problem! Yadsia will also show you the two-email sequence that she uses to convert leads and sell low-cost products.
Liz Wilcox
Fresh Princess of Email Marketing, LizWilcox.com
I'm Building My Audience. Now What? How to turn new new leads into buyers
Consider this your Email Marketing 101 crash course. Learn the foundations of email and how to write a welcome sequence that turns freebie-suckers into people that are interested in you as a business…aka will buy from you!
Lucrezia Iapichino
Founder of Blogging for New Bloggers
How to Grow Your Email List Without Breaking the Law
This session will show you how to grow an email list the legal way! It will walk you through all the legal requirements you need to meet to legally protect yourself and your business, look legit, build trust with your audience and convert them into loyal subscribers and repeat customers.
stacy zant
The Fearless Creator-Radiant Pearl Living
Fearlessly Streamline Your Work Process to Create More Productivity & Profitability
In this presentation, you will learn the answers to four questions content creators need to know to see maximized results online:
How Can You Be Innovative as a Content Creator today?
What is your Content Creation Process? Can it be replicated?
Do you have a promotion process your audience can look forward to?
What tools should you use to monetize & generate leads consistently while keeping your subscribers engaged?
faith lee
Business Coach and Designer, FaithsBizAcademy.com
Small But Mighty: Monetizing With A Small Audience
You don't need to wait until you have tens of thousands in your audience to start making money. Learn how Faith tops various affiliate promotion contests and builds a thriving business even with a small email list!
eden fried
Digital Product Launch Coach, Rebel Boss
How to Turn Your New Subscribers Into Instant Customers With A Tripwire Offer
Making money from a digital product doesn't need to be hard or involved. In fact, you can start TOMORROW if you really wanted to. In this session, Eden will show you how you can turn brand new subscribers into instantaneous buyers with a small "tripwire" product. No massive audience necessary. This is a method you can implement in the next hour (seriously, not kidding). Will you join her?
Jessie Festa
Blogger, Jessie On A Journey
How To Grow Your Blog Traffic & Get Seen
A blog can be powerful tool for sharing your message, making sales, and growing your business. Of course, this is only true if you have website visitors. Luckily, this workshop will break down a few powerful strategies for growing your blog traffic and visibility – so that you can increase your income and achieve your business goals.
Becky Beach
CEO Mom Beach LLC, PLRBeach.com
Marketing & Product Creation Tips From A 6-Figure Personal Use Printables Business Owner
In this exclusive interview, Becky tells her story of how she ditched her 9-to-5 job after building her online business past 6-figures. She also shares practical tips on how she uses Google SEO and Pinterest marketing to drive traffic to her site and her secret to creating printable products that sell!
Julie Berninger
Co-Founder, Gold City Ventures
The Seasonal Product Secret Strategy to 4 Figure Months on Etsy
Learn what sells, what doesn't, and how to 10x your Etsy printables shop! In this session, Julie shares real printables examples and actual case studies of new Etsy sellers to help you get the best return on your time with her Seasonal Product Secret strategy.
Lisa Princic
Membership Growth Strategist, Scaling Deep
How to Grow Your Audience and Revenue With A Membership Program
Dream of adding recurring revenue to your business with a membership program? But wonder if you're starting with the right foundation? In this presentation, Lisa will cover why and how you can grow a stronger audience with a membership program so you can finally start to see consistent revenue and take your business to the next level. She shares with you unique ways to deliver value with a membership site!
Melanie Dougherty
Owner, BittySpireLife.com
IN 30 – Growing Your Email List & Your Business by Sending 30 Emails in 30 Days
Lessons learned from implementing the 'IN30' system, as well as tips, tricks and strategies to help you get organized and ready to conquer 30 days of email marketing! Designed for beginners but beneficial for all as a strategy for growth. Ideas for how to grow a list when you don't have a list to grow, motivation to get you from wanting to doing, and steps to help you be "help-ey" and not "sales-ey".
lucy reyes
Blogging & Productivity Strategist, Cheers To Blogging
How To Get Your Biz Organized with a Strategic System (Even as a Newbie)
Being an online biz owner and content creator means you have a lot going on, probably more than you expected when you first started. And trying to do #allthethings has likely left your digital space looking like a HOT MESS causing your productivity to tank.
That's why it's super important to put strategic systems in place, even as a beginner. In this presentation, you'll learn the different systems you can implement, along with a behind-the-scenes walkthrough that'll help you get all your PLR downloads and templates organized in an afternoon (or less)!
dodge
Owner, Foxlike Files
What is PLR and why should you care?
Want to offer your own product but not sure how to create them? Learn how to profit from other people's hard work. In this presentation, Dodge will explain what private label rights products are, how PLR products have grown her business and how you can use them to grow your business, too!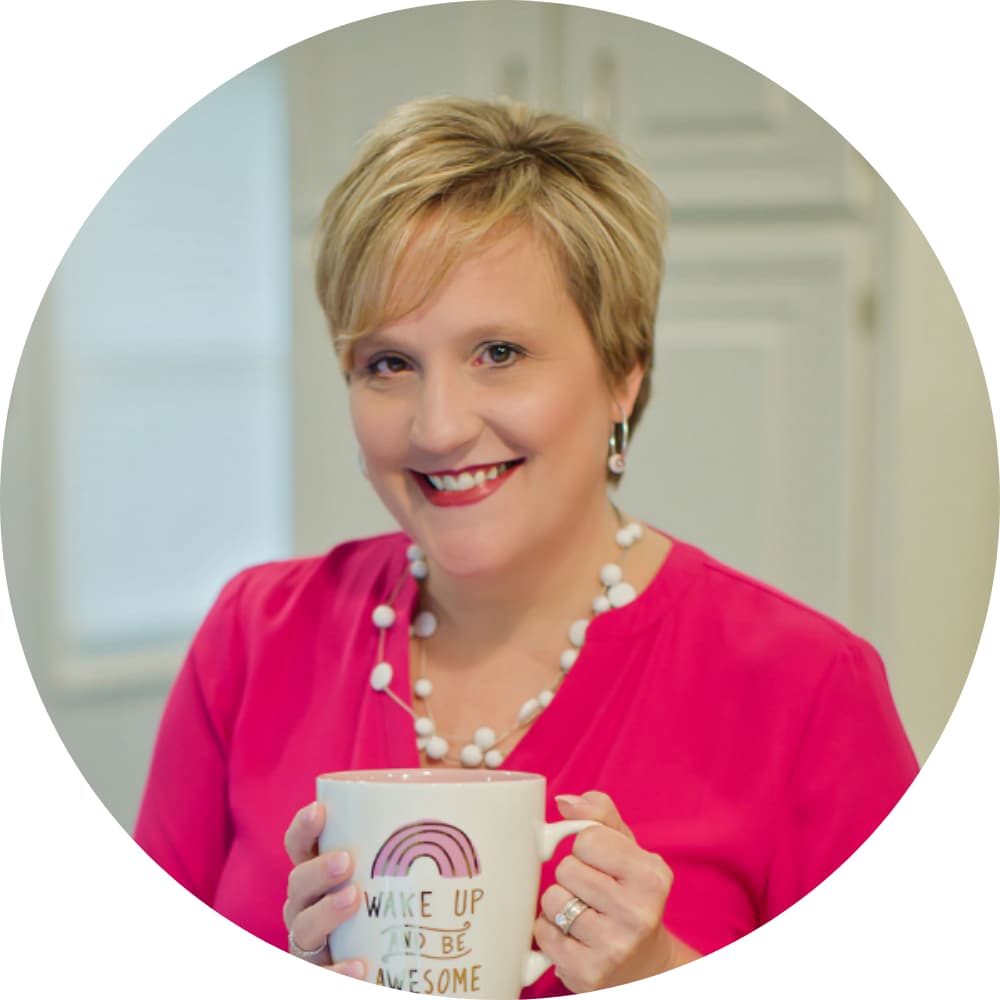 Tracie Fobes
Blogging Coach, TracieFobes.com
Printable Mistakes You Want To Avoid
Making printables sounds easy enough. And it is —- for the most part. However, there are mistakes many creators make that don't even realize they are doing! Find out what not to do before you spend hours creating your next amazing product.
Lori Winslow
Owner, Lori Winslow Online
How To Edit Your Low Content PLR Templates
Watch as Lori takes a basic planner and shows you how to create multiple products, simply by changing the colors and/or basic graphics. Using Power Point to easily edit a PLR template and you will see at least 10 product variations with ideas for many, many more. And you will also be able to get free access to the planner used in this presentation!
JoDitt Williams
Artist, Author, Designer, JoDitt Designs
How to Grow a Flourishing Email List Using the Power of Pretty and Generosity
Learn the process and the strategies JoDitt uses to grow a flourishing, ever-increasing list of raving fans that turn into happy customers and help her self-published low content books to hit Bestseller rank on Amazon. You will learn pro design skills and proven methods to skyrocket your online business success.
Cynthia Siqueira
Designer and Soulful Wellness Facilitator, Soulful Business & Soulful PLR
Uncover Your Soulful Business Values
In this presentation, you will learn how to go from stress to bliss in your business by creating your own inner "GPS" system that will guide you towards decisions and actions that are more aligned with who you are, what you want, and what matter most to you. This way, you will have clarity, focus, and motivation to create and grow a business that you love.
Shawn Hansen
Owner, QuickAndEasyCreativeContent.com
How to Grow Your Business & Profits with a Low-Cost Membership
In this presentation, Shawn will share with you how she consistently earns over $2,000 each month with a single, low-cost membership. You'll learn how she does this without outsourcing, without paying for ads, and by spending just ONE business day each month to create and to set up what she delivers, and you'll see this is something that YOU can do, too!
carmen chan
Designer and course creator at Simply Couture Designs
Printable Selling Tips For New Etsy Sellers
In this presentation, you will learn tips and marketing steps to sell printables on Etsy and your own website for new printable sellers. Why Etsy is a good place to start? How to decide on what printables to sell? Tips to get traffic. How to bring Etsy buyers to your own website? All answered in Carmen's session!
Heather Ritchie
CEO/Founder of Writer's Life for You
How to Supplement Your Blog Income by Offering Freelance Services
How nice would it be to start making a full-time income so you can work from home sooner? We all know it takes time to build a blogging business, so why not plug into an untapped income stream that many bloggers don't think about. Learn how to supplement your blog income by offering freelance services and watch your income grow.
Lisa Mulhern
Productivity & Systems Coach, Perfectly Productive
Set Yourself Up For Success
You need to know how to move from this dream you have of a wonderful business into a workable plan otherwise you'll remain stuck. Learn how to move beyond SMART Goals in order to do this.
Understanding Why You Really Do What You Do, finding that driving factor, the reason you started your business, not just the superficial money factor, but that deep heartfelt reason that will pull you out of bed on the mornings you just can't be bothered is absolutely essential for success.
We will also look at other mindset and productivity issues like trying to do it all yourself, being a Jane of all trades, wearing all the hats, and how you don't need to be perfect to attract the right clients.
Corey Fradin
Blogger and Keynote Speaker on Goal Setting and Fulfilment, QuickBooost.com
How to Set Goals (When You've Come Up Short in the Past)
Don't let past shortcomings stop you from trying. In this presentation, Corey shares a better way to set goals for yourself. One that sidesteps classic pitfalls and helps you achieve your aims time and again.
cousett hoover
Mompreneur Business Educator, Techie Mamma
Top 7 Tips for Etsy Creator Websites
Your Etsy store is up and you are making some sales but you also want to look fully professional and have your own brand and website. Sites like Etsy, and social media come and go, unfortunately, but your website is something you can continue to work on to brand and build up.
You know that a personal brand will be more than just a logo or color palette. It goes beyond and allows you to tell your story and build your tribe and, therefore, having a website that is all yours in the flexible environment of WordPress is powerful.
However, WordPress can be really scary because it has a lot of pieces. If you are unfamiliar with it, it can be hard and overwhelming to get started. In this presentation, Cousett will cover 7 Tips to get started and where to find even more resources! By the end of this session, you will have the tools and confidence to get started building your empire.
Sheila Anderson-Mochrie
Owner of Pretty Printables By Sheila
How To Hire A VA For Your New Business
This presentation discusses the reasons why you may need someone to help you with running your online business as well as the pros and cons involved. Sheila also provides insights to help you ensure a smooth experience from finding someone to hire to building a long-term working relationship with your VA.
MIM JENKINSON
Multi-Award-Winning Digital Products Creator + Coach, Love from Mim + Paper Planner Club
5 Helpful Habits For Better Business Productivity
In this 25-minute class, you'll learn to create a planning routine that works for your business and your life. Plus, you'll master the art of planning your working week for success, eliminating 'busyness' and focusing your time intentionally to achieve your business goals faster.
Lady Rayven Monique
Owner of Color Monthly PLR
How To Build A Thriving Business By Hiring The Right People
Want to create your own custom low content planners, journals, and coloring pages but have little experience with graphic design – or limited on the time it takes to do it all yourself? Lady Rayven from Color Monthly PLR shares some tips and techniques (and a couple secrets) on how to outsource all your graphic designs, allowing you to support others, make money, and provide your customers with unique products.
nadalie bardo
Your Pinterest Coach, NadalieBardo.com
The Crazy Simple Way To Get Loads Of Pinterest Traffic
In this presentation, you will learn why Pinterest in 2022 is a great way to get traffic, and how Pinterest actually works. Natalie will also show you how to spot seasonal trends and pin ahead to meet market demand along with real examples how the power of seasonal content can drive more traffic to your website, increase your subscribers, and skyrocktet sales!
CHAD ELJISR
Online Publisher & Coach, DFY Colors
Cover Design Hacks – Coloring Books Edition
This is Chad's new training where he shares with you how to easily create stunning Coloring Books Covers even if you have no design skills.
learn more about our summit